Carpet cleaning in Irvine is amongst the jobs that just can't be ignored from your file of irregular but significant tasks. Dirty carpets can become a thing tainting your clean indoor air, and can also lead to the growth of microscopic insects that can be hazardous for your health. There are already many people who are aware of how frequently a carpet needs cleaning. It is not something that needs to be cleaned daily because these don't get soiled easily. You just need to ensure that you get it done around 3-4 times a year. However, this occurrence should be more if you have pets and kids around. The best way to save you the stress is to hire carpet cleaners in Irvine.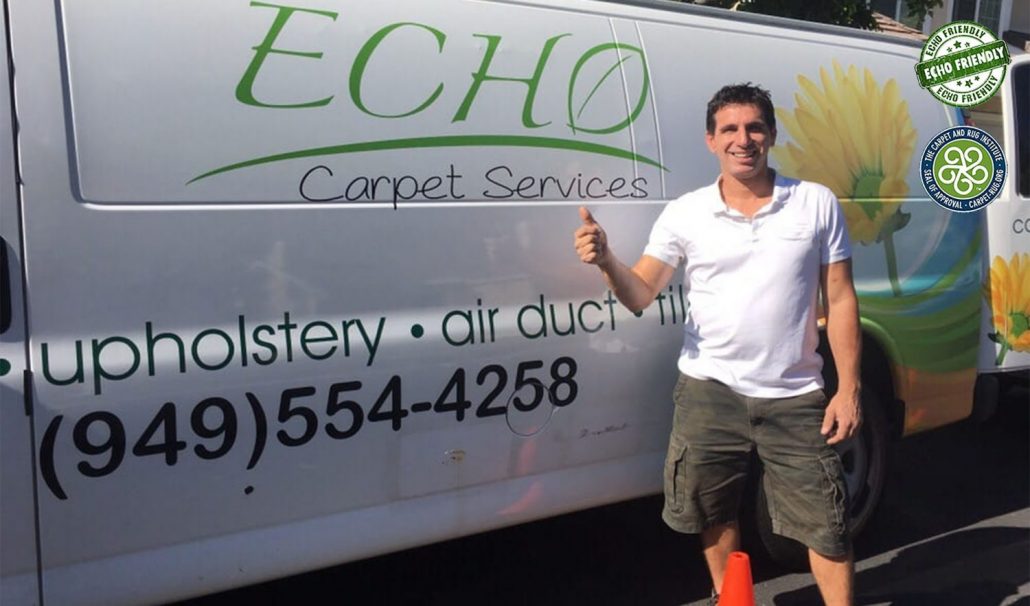 There are many companies offering carpet cleaning in Irvine ca but it is always sensible to evaluate carefully before hiring just anyone. Are you looking just to remove the stains from your carpet? Do you feel vacuuming your carpet would have the desired result or does it need thorough washing and disinfection? We at Echo Carpet Cleaning Man help make these things clear before you make a final decision.
Echo Carpet Cleaning is the perfect company that aims to offer first class carpet cleaning in Irvine. You would not only end up saving your hard earned money, but will also be guaranteed that the carpets are cleaned with the use of eco-friendly and non hazardous chemicals.
A professional carpet cleaning service in Irvine CA would definitely be aware of the ruthless detergents that damage the color as well as the vigor of the material. With skilled cleaning of your carpets, you can rest assured that Echo Carpet Services chooses the correct cleaning method depending on the fabric of the carpet and the amount of soil and dust stuck in the carpet.
So, what are you waiting for? Hurry! Call us at 949-554-4258 to book our carpet cleaning service or drop us an email at info@echocarpet.com. We bet you will love our service.
https://echocarpet.com/wp-content/uploads/2017/03/Echo-Carpet-Services-LOGO-1-300x118.png
0
0
https://echocarpet.com/wp-content/uploads/2017/03/Echo-Carpet-Services-LOGO-1-300x118.png
2017-11-21 03:07:41
2017-11-21 03:07:41
Carpet Cleaning Service for your Home & Office